Liberty House Wedding
Nicole and Matt had one of the most epic weddings I've ever been a part of - and they definitely deserved to! These two are some of the most fun and loving people I know and their love is just magic!!! Congratulations again, Nicole and Matt! Your Liberty House wedding day was something amazing and I'm thrilled I was a part of it with you!
These two tied the knot outside with the incredible Manhattan skyline in view. It was just amazing! At their ceremony, they even had a champagne wall ready for their guests. How classy is that?! At the end of their ceremony, a NY fire boat even went by to surprise Nicole and Matt!!
Their Liberty House wedding reception was just incredible. It was fun and had the best party night vibe! Everyone was having a great time dancing and celebrating Nicole and Matt. Plus their decor? Stunning!! They stuck with an ivory and gold color scheme, with some perfect pops of green and it was elegant and fun all at once. With signature drinks inspired by their dogs, and a gorgeous greenery wall for photos, Nicole and Matt really know how to throw a party!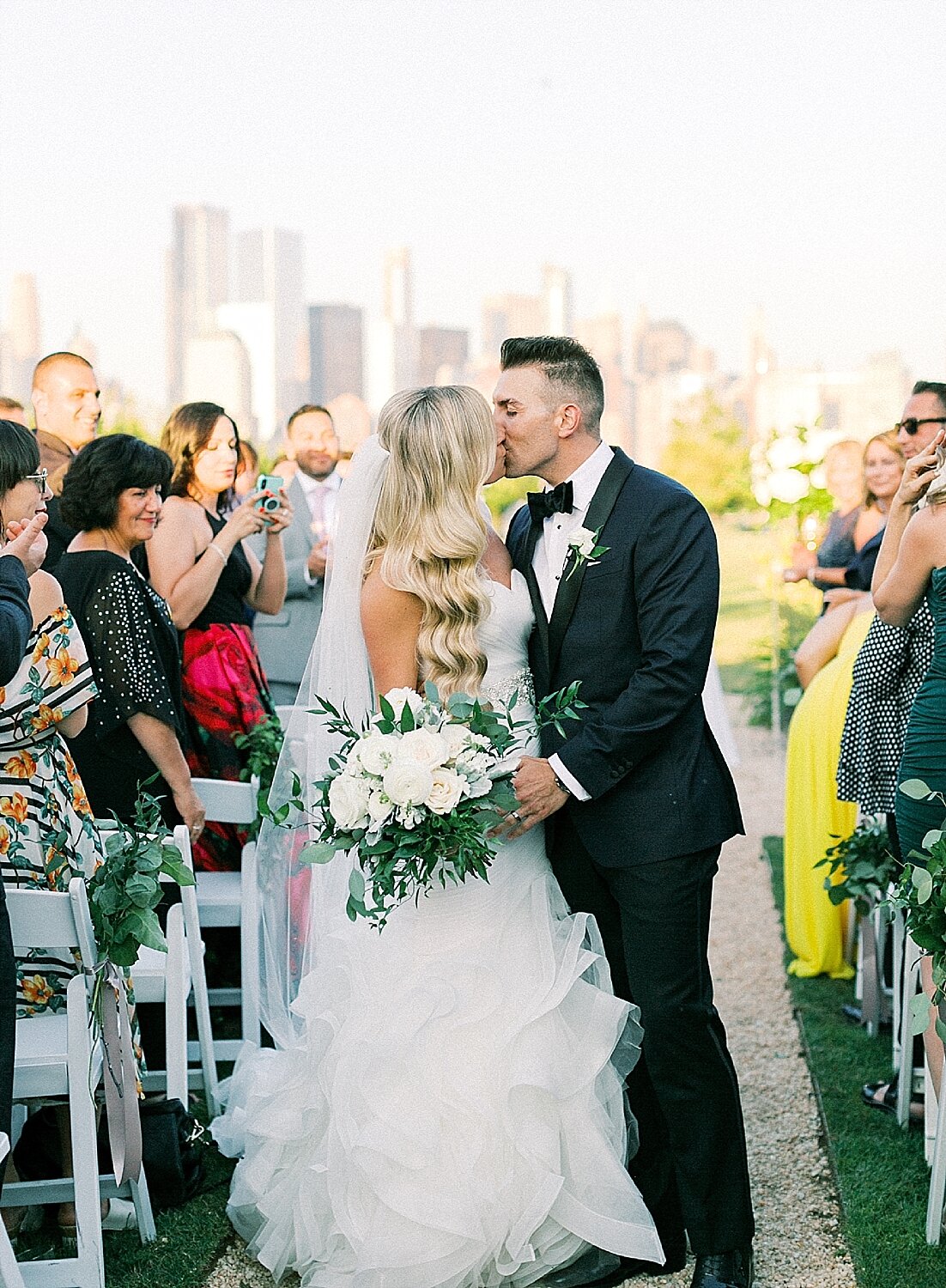 Asher is the BEST of the best! Conveniently located in NYC, she was the very first photographer my husband and I met with and we just clicked. We immediately decided she was exactly what we were looking for to capture our wedding day… Our photos turned out unbelievable! I'm so extremely happy that we can cherish them for the rest of our lives and I am so grateful to Asher for being a huge part of the best day of my life!